5 generations of Badia leading the company
The name Badia has been synonymous with vinegar for over one hundred years, and we hope that this will continue for much longer.
Discover how five generations of our family have developed the business and have achieved what we are now.
1st generation: Agustín Badia Badia
In 1908 Agustín Badia Badia founded a company that made and sold wines.
2nd generation: Tomás Badia Vilà
Between 1940 and 1960, Tomás Badia Vilà, together with his three children, extended the business to also make ice, liquors, carbonated drinks and vermouths, as well as wines and vinegars.
3rd generation: Agustí Badia Carrera
Between 1960 and 1980, Agustí Badia Carrera concentrated the company's activities on producing wine vinegars. This is when the business started to specialise.
4th generation: Agustí Badia Martí
In 1985, Agustí Badia Martí started a new stage of modernisation for the company. Together with Universidad Rovira i Virgili in Tarragona, the company developed a new line of innovative vinegars sold under the name Castell de Gardeny.
5th generation: Judit y Marta Badia Costa
In 2006 Judit and Marta Badia Costa joined the family company and together with their father Agustí Badia they developed important advancements in research that allowed them to introduce new and innovative flavours to their range of products. And thanks to the expansion of its distribution network, the brand began to export its vinegars to other countries and began to grow outside our own borders.
Our history is full of determination, instinct, enthusiasm, effort, knowledge -of course mistakes also- but most of all there is heritage.
A heritage that comes from long, patient and thorough work that needs the know-how of master vinegar makers as we do our work with passion and respect for the magic of something that has its own history and tradition.
We are very proud of our family history and business as you see are inevitably linked!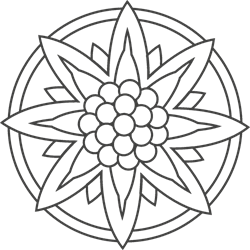 ---
5 generations of Badia