Cabernet Sauvignon wine vinegar
A vinegar that transports us to the tastes of yesteryear
Vinegar made with red wine of the Cabernet Sauvignon variety. An authentic vinegar with the aroma and flavour of traditional vinegars essential in every kitchen.

Thanks to its great versatility we can use it on pickled meats, salads, in vinaigrettes, as the base ingredient in some preserves (mushrooms or vegetables) as well as in modern cuisine.
Especially recommended: with pickled partridge
= Presentation =
Crystal bottle: 40, 250 and 500 ml
PET bottle: 2 and 5 liters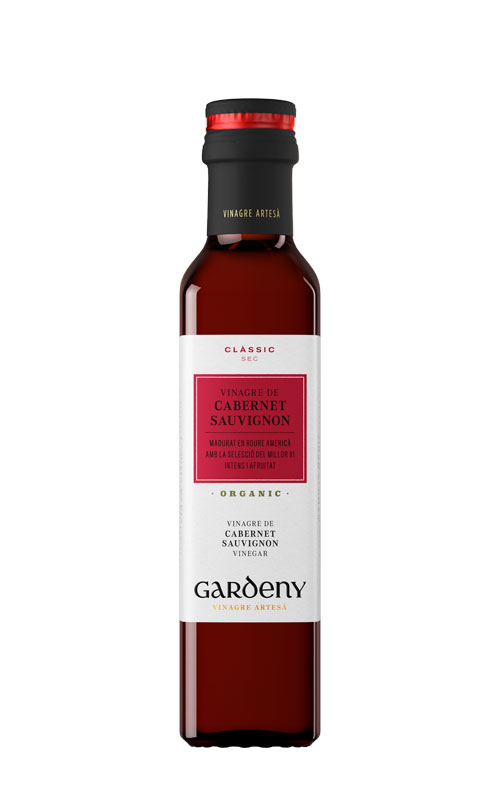 Tasting notes
A full-body vinegar with an intense crimson colour and a delicate fruity and vegetable base.

Made with Cabernet Sauvignon grape wine
Red grape variety of the Bordeaux region of France. The main characteristic of this grape is its high content of polyphenols and tannins, which make it possible to obtain full-bodied wines with a very intense colour. This vinegar represents strength and structure within the varieties of red wine vinegar.
Cabernet Sauvignon wine vinegar