We firmly believe in the importance of listening to our customers and constantly evolving to offer them the best possible experience. This is why, recently, we ran a focus group at the Badia Vinagres facilities, a valuable marketing tool designed to gather direct information from our customers and possible customers.
We held two sessions with some sixty participants. The experience was very enriching, giving us firsthand insight into the opinions and suggestions of those who've already tasted our vinegars and those interested in doing do. Hearing what they like best and discovering their needs and desires is priceless when it comes to designing our value proposition. It could also give rise to new products and formats as well as improvements in our products and services.
During the focus group, participants were asked to complete a questionnaire about demographic data, our brand and packaging or vinegar culture and consumption habits, among other themes.
In addition to gathering information through the questionnaire, we wanted to take our guests on an emotional and sensory journey through our facilities. We showed them the heart of our small factory, we shared our family history with them and we transmitted them our love for the craft and tradition of vinegar brewing.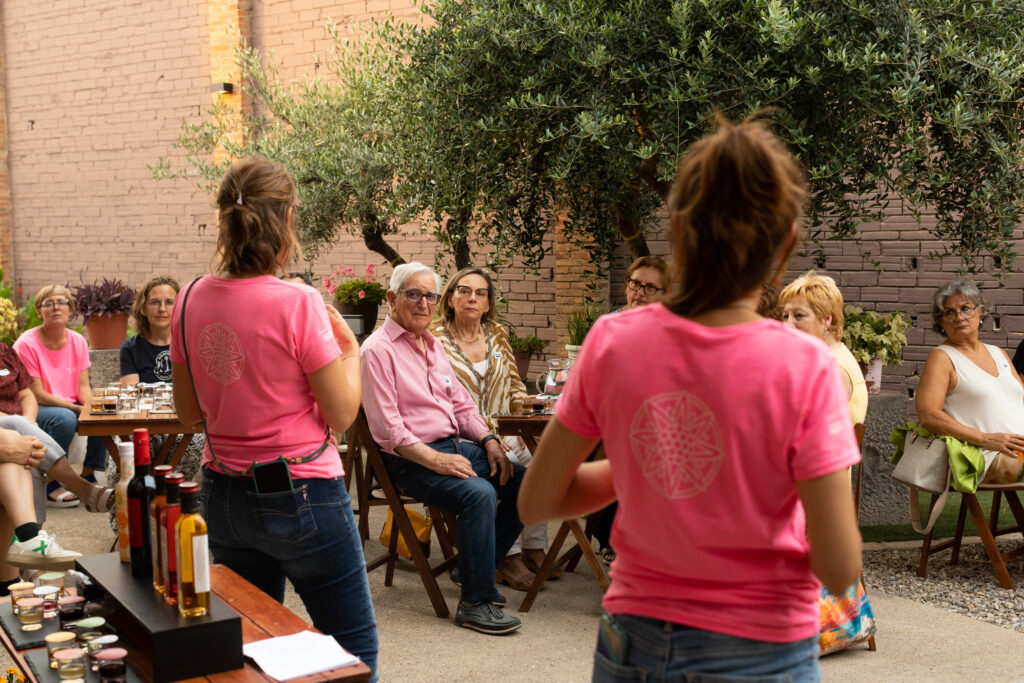 Our aim was to make the focus group a different and unique experience in a relaxed, welcoming setting; so, naturally, we couldn't forget the culinary experience. We ended the tour with a tasting of our vinegars, accompanied by tapas specially selected for the occasion.
We wanted our guests to experience our products' versatility and how they can highlight the flavours of different dishes. It was a moment to delight the senses and explore new combinations.
We are profoundly grateful for the participation of each and every one of the people who joined our focus group. Their opinions and suggestions are a gift for us, as was their presence at our beloved vinegar brewery.
Thank you for forming part of our story and helping us improve!